Crack Box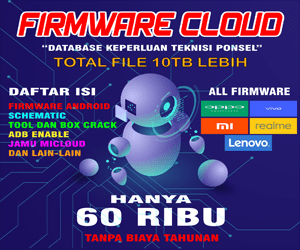 Miracle Box 2.82 merupakan sebuah box yang sangat populer sekali di kalangan teknisi, termasuk teknisi dari Indonesia.
dengan bantuan dari box ini, sobat dapat dengan mudah sekali mengatasi masalah tanpa menambah masalah khususnya yang berhubungan dengan dunia flashing.
Untuk proses flashing sendiri adakalanya berjalan dengan lancar tetapi ada kemungkinan juga terjadi kegagalan, entah itu dari versi flash tool yang kita gunakan saat proses flashing, tidak cocok dengan versi firmware yang di pakai, atau ada hal lainnya yang tidak kita ketahui.
Maka dari itu Miracle Box 2.82 sangat saya anjurkan apabila sobat ingin melakukan flashing pada ponsel yang sedang mengalami keruksakan pada softwarenya, karena dengan bantuan dari box ini proses flashing akan berjalan dengan cepat dan minim sekali kegagalan.
Untuk bisa menggunakan Miracle Box 2.82 ini, sobat diharuskan untuk membeli boxnya terlebih dahulu baru bisa menggunakan fungsinya.
Akan tetapi jika sobat mau menggunakan fungsi dari Miracle Box 2.82 ini, tetapi tidak mau membeli boxnya, sobat sangat beruntung sekali karena sudah mengunjungi blog ini, karena di sini saya akan membagikannya secara gratis.
Untuk boxnya sendiri sobat bisa medownloadnya di bawah.
Dan untuk pembaharuan yang ada pada versi kali ini, sobat dapat melihatnya di bawah.
Yang baru dari Miracle Box Thunder Edition 2.82
1.
Qualcomm Add Auto Identify Loader in Models
2.
Qualcomm Improve QCN + IMEI Write
3.
MTK Add MT6765/6762/6799/6739 new ID Support.
4.
MTK Add VIVO Y83 Format/IMEI Support.
5.
MTK Improve Read Network Code And Add Direct Unlock in Flash Mode.
6.
MTK Improve IMEI Repair For Power On.
7.
MTK & Qualcomm Add News Models Select support.
New Model Wise List Added:
AG-TEL P100
Alcatel 4034x
Alcatel 8050E
Alcatel OneTouch Pixi 4 4034D
Alcatel OneTouch Pixi 4 4034X
Alcatel Pixi 4 (6) 8050D
Alcatel Pixi 4 (6) 8050X
AllCall Madrid
Archos 97c Platinum
Assistant AP-777G
ASUS ZC520TL
Avvio Mint M353
Avvio PRO 450
Avvio Pro 500
Avvio Q501 Claro
Avvio Q503 Claro
Blackview A10
Blackview A7 Pro
BLU A0031ww
BLU G190
BLU S090Q
BLU S650P
Blu Studio XL 2
BLU V0190UU
Cat S30
Cat S40
Cat S50
Cat S60
COMIO C1
COMIO C2
COMIO C2 Lite
COMIO P1
COMIO S1
COMIO S2 Lite
FLY FS527
GFIVE GPad701
Hello Smart1
Hisense T5
Hiya Focus
HOMTOM HT26
Homtom HT37 Pro
Homtom S9 Plus
InnJoo 3 Pro
Itel S11 Plus
IVOOMI iv501
iVOOMi Me 2
Kingstar KS-i19
Lanix ilium X520
Leeco LE 1S
Lenovo A369I
Lenovo A516
Lyf LS-4508
Mobicel R6
Mobicel R9 lite
Mobicel V2
Mobiwire Kohana
MyPhone Hammer Energy PLay
OALE X1
ORALE X1
Qmobile S2 Pro
Quantum MUV Q5
Redmi S2
Redmi Y2
Rivo PHANTOM PZ25
S Color P9 Plus
Senseit A109
Smart S-20
Stylo S551.bin
STYLO S61 JAZZ
STYLO SM61
TECNO Camon CX
Tecno L8
Tecno L9
Tecno T66
True Smart Speedy
True Speedy
Ulefone ARMOR
Ulefone ARMOR 2
Ulefone BE ONE
Ulefone BE PRO
Ulefone BE PRO 2
Ulefone BE PURE
Ulefone BE PURE LITE
BE TOUCH
Ulefone BE TOUCH 2
Ulefone BE TOUCH 3
Ulefone BE X
Ulefone FUTURE
Ulefone GEMINI
Ulefone GEMINI PRO
Ulefone GQ3028
Ulefone METAL
Ulefone METAL LITE
Ulefone MIX
Ulefone MIX 2
Ulefone PARIS
Ulefone PARIS LITE
Ulefone PARIS X
Ulefone POWER
Ulefone POWER 2
Ulefone POWER3
Ulefone PRO
Ulefone S7
Ulefone S8
Ulefone S8 PRO
Ulefone T1
Ulefone TIGER
Ulefone U007
Ulefone U008 PRO
Ulefone VIENNA
Vivo Y75A
Voyo Q101 4G
Walton Primo R4 Plus
WE A1
Wiko Fever
Wiko Fever SE
WIKO LENNY 4 Plus
WINMAX TIGER X5
WINMAX W100
XT-1754_1
ZTE Z820
Brand Supported List New Brands Added:
10.0r
Acer
AG MOBILE
ALTICE
AllCall
AMOI MOBILE
Attila
ARCHOS
ARK
ARTEL
ASUS
BLACKPHON
BLACKVIEW
BLU
BQ MOBILE
Cat
CELKON
CASPER
CHERRY
CityCall
CLOUDFONE
CONDOR
COOLPAD
DOOGEE
ELEPHONE
EUROSTAR
EVERTEK
FLY
FMT Mobile
GIONEE
Huawei
HAIER
HIGHSCREEN
HISENSEHOTWAV
HYUNDAI
IBALL
INFINIX
INNJOO
INTEX
ITEL
KARBONN
KATA Mobile
KREZ
LANIX
LAVA
LEAGOO
LETV
LYF
LENOVO
Meizu
Moto
Micromax
MOTOROLA
M4 Mobile
MOBICEL
MYPHONE
NOKIA
NOUS
One Plus
OUKITEL
OYSTERS
OPPO
PEACE
PANASONIC
PHILIPS
PRESTIGIO
QMOBILE
QTAB
Qiku 360
REVO
RIVO
Samsung
STYLO
Startrail
SENDTEL
SMARTFREN
SOLONE
SPICE
SWIPE
Symphony
Sharp
TELE2
TELENOR
TEXET
TECNO
Umidigi
Vernee
VIVO
VIDEOCON
VODAFONE
WIKO
Walton
WINSTAR
WE
XiaoMi
XOLO
ZOPO
ZTE
Silahkan download boxnya di bawah ini
Miracle Box 2.82 Crack
Password:
sobatflasher
Cara Penginsatalan:
Silahkan sobat download boxnya terlebih dahulu di atas, kemudian ekstrak menggunakan winrar.
Selanjutnya instal "Miracle_Thunder.exe" dengan cara klik kanan pada mouse, lalu pilih run as administrator.
Tunggu sebentar, maka secara otomatis box akan muncul sendiri.
Selamat box sudah berhasil di instal dan siap untuk di gunakan.